Halloween Gifts For Her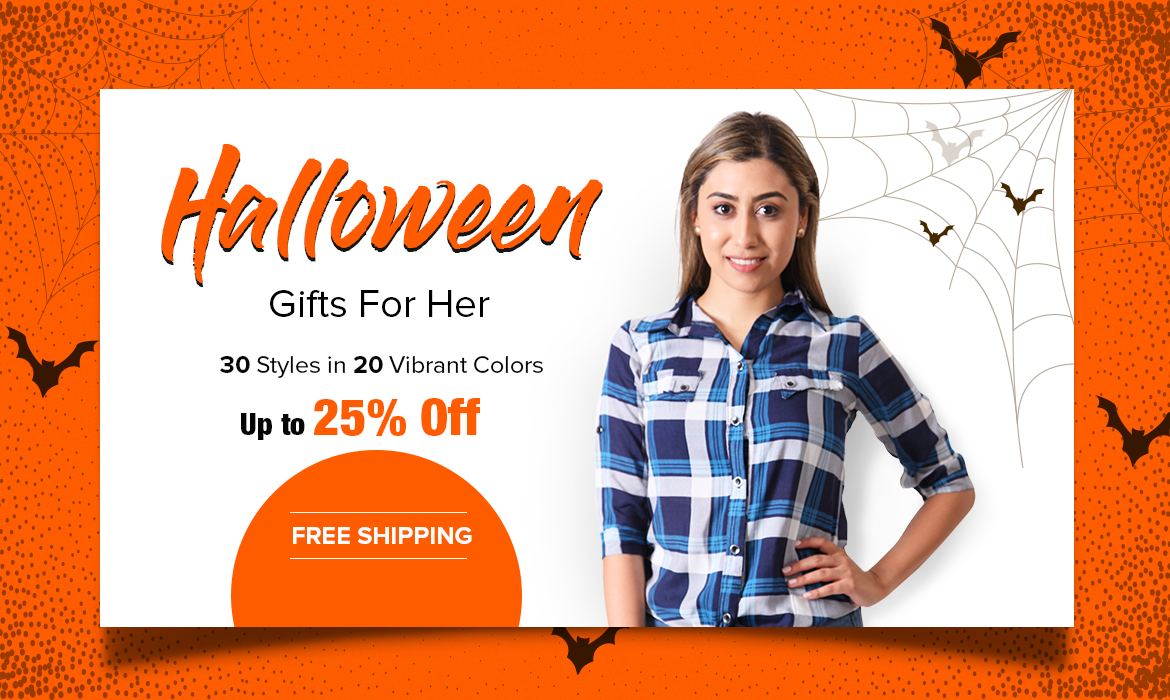 Halloween 2020 would undoubtedly be different than in the past. The COVID-19 pandemic still looms large, even if you feel comfortable trick-or-treating in your area, and it's certain that some Halloween celebrations are going to be cancelled this year. But that doesn't mean you can't find a way to make Halloween special for your loved ones. Perhaps you'd like to put something special into their trick-or-treat bags.
There are no ifs, and, or buts for her. The luckiest girl in your life deserves the best. No matter if you're shopping for your wife, girlfriend, mom, sister, friend, or daughter, her heart is going to steal these gifts.
30 Styles in 20 Vibrant Colors.
There's plenty on this list for any kind of recipient and budget, so you won't have to settle for another less-than-stellar gift for the amazing woman in your life.
Halloween Gifts For Her Starts From As Low As $29.99.